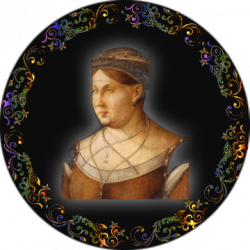 This room is dedicated to Caterina Cornaro, born in Venice in 1454, died in Venice in 1510, Queen of Cyprus and Lady of Asolo.
The village constituted the "locus amoenus" of his exile, a sort of gilded prison after his departure from Cyprus and his abdication from the throne in favor of the Republic of Venice.
Queen loved by Asolan and Cypriot subjects, revered even after her death.
The room is equipped with a double bed.
In the large bathroom there is, in addition to the sink, toilet and bidet, a whirlpool tub.
There is an air conditioning system and an Internet connection via free WiFi.
From the windows it is possible to enjoy the view of the large garden.