Room "Freya"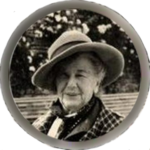 This room is dedicated to Freya Stark, writer and traveler born in Paris in 1983 and died in 1893 in Asolo.
The room consists of a lounge, where there is a table, a single extra bed and a bookcase – with a wide selection of books to read – and of a bedroom with a double bed.
The large bathroom has a sink, toilet, bidet and a large shower.
There is air conditioning and WiFi Internet connection.
From the windows you can enjoy views of the large garden.
---